Jwalamukhi Devi – goddess of flaming mouth. Resides in a beautiful vicinity of Kangra Valley, one of the 51 Shakti Peethas is a place for devotees and tourists as well. Jwalamukhi means Volcano. The temple is without any deity but with flames prayed as the goddess. Flames come out of crevices of the rock. The mighty Dhauladhar range of the Himalayas in the background, this beautiful temple offers inner peace and eye feast as well.
As a Shakti Peetha, it is believed that Devi Sati's tongue fell here.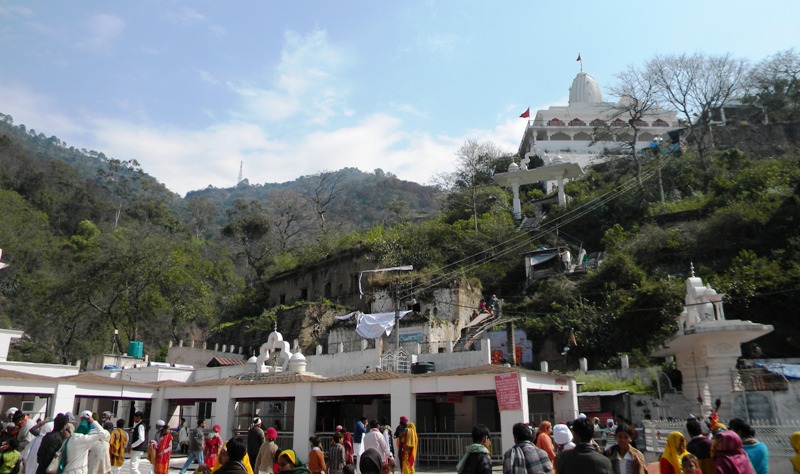 Raja Bhumi Chand Katoch of Kangra dreamt of this sacred place. He was a great devotee of the goddess and built the temple at the place of the dream. The temple hall also has a huge a brass bell which was gifted by the King of Nepal.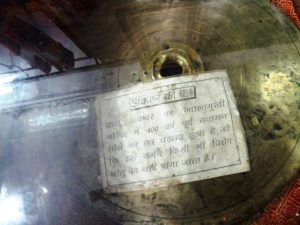 Legend has it that Akbar, the great Mughal Emperor, visited the temple to test its originality after he was made aware of the legend. Akbar tried to douse the flames with a stream of water, but to his surprise, the great power of the Goddess still kept the flames burning.
Acknowledging the power of Jwala Devi, Akbar took his army to the temple and offered a gold umbrella (Chatra) for the Goddess, but soon after offering the dome, the umbrella turned into copper suggesting that the Goddess declined his offering. Akbar became a devotee of the Goddess with utmost humility.
Virtual Tour of Jwalamukhi Temple: