Chamunda Devi Temple of Kangra district in Himachal Pradesh is a famous Shakti temple. The temple is among the most significant Devi temples in India and a prominent Chamunda temple.
Devi enshrined on the bank of famous Bang Ganga river. This provides amazing background with its beauty and enchanted environment with its music of running water.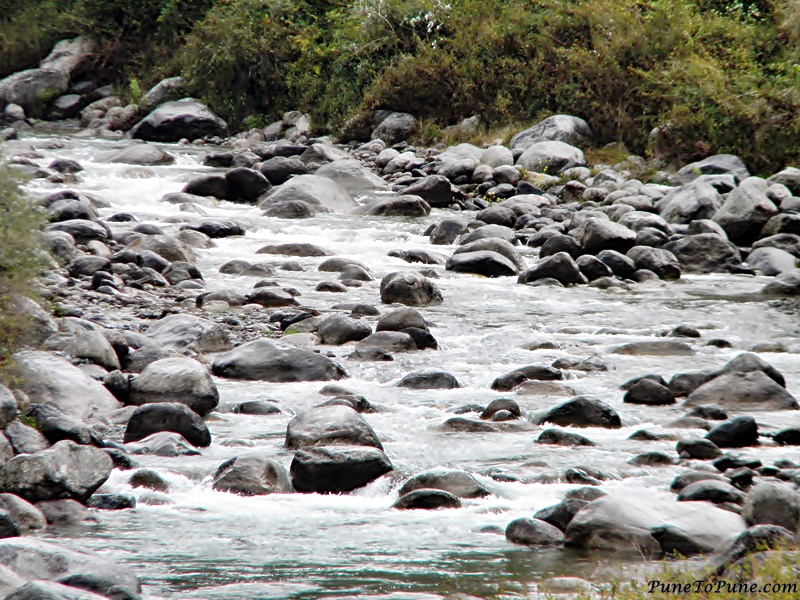 One feels blessed immediately while entering through grand gates of the temple. Colorful idols of gods, goddesses, animals and birds are spread across the temple campus. These idols add not only beauty but a feel of living mythology around us.
Mythology:
'Durga Sapta-Sati' chronicles the story of Chamunda Devi temple. Chand and Mund were great demons in Shumbh and Ni-Shumb's army. Both saw the goddess sitting on the peak of Himalaya and fall in the attraction. They tried to catch her with all their army. With Goddess's Amba's austerity, Kali Devi emerged out of the goddess and had a great battle with Chand and Mund.
The place where the great battle happened and Kali Devi killed the demons Chand-Mund is now called as Chamunda Devi Temple of Kangra.
The temple is also famous as Chamunda Nandikeshwar temple with the presence of Lord Shiva in the shrine. This 16th-century temple has an importance of pilgrimage and is located in the beautiful vicinity of Ban Ganga.
Read about my trip to the temple
Chamunda Devi Temple on the map: