Takht or Taḵẖata (Punjabi: ਤਖ਼ਤ), which literally means a throne or seat of authority, is the spiritual & temporal center of Sikhism. There are five Takhts and these Takhts are five gurudwaras that have a very special significance for the Sikh community.
Akal Takht:
The first and the most important one was established by Guru Hargobind, the sixth Sikh Guru in 1609. It is called 'Akal Takht' (the Throne of the Timeless God or Eternal Throne).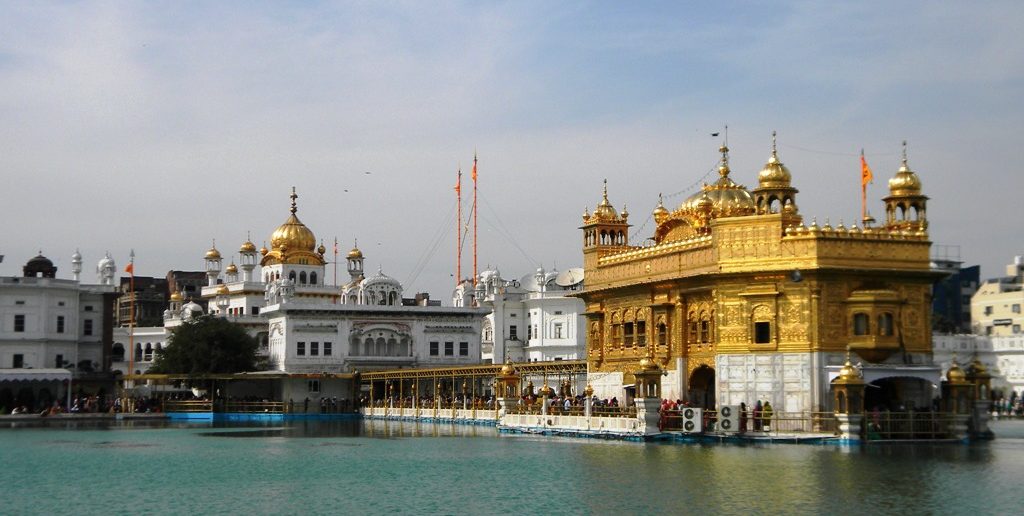 The Takht is situated just opposite the gate of Harmandir Sahib – The Golden Temple, Amritsar. While the Harmandir Sahib, or Golden Temple, represents Sikh spiritual guidance, the Akal Takht symbolizes the dispensing of justice and temporal activity. It is the highest seat of temporal authority of the Khalsa and the seat of the Sikh religion's earthly authority. Here the Guru held his court and decided matters of military strategy and political policy. Later on, the Sikh Nation (Sarbat Khalsa) took decisions here on matters of peace and war and settled disputes between the various Sikh groups.
In earlier days all Sikh warriors sought blessings here before going to battlefields. During the 18th century while Sikhs were fighting a guerrilla war in the forests they used to gather at the Akal Takht on special occasions such as Vaisakhi. Here the community used to have general meetings and approve resolutions. The Akal Takht is the oldest of the Five Takhats.