Chintpurni Mata temple in Una of Himachal is one of the major 7 and a total of 51 Shakti Peethas. It is believed that Sati's head fell at this place and is thus considered one of the most important of all the Shakti Peethas.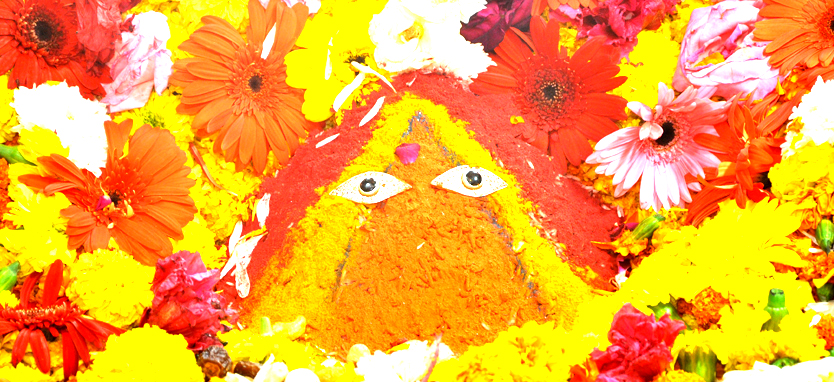 Mata Chintpurni Devi is one of the many manifestations of the Supreme Goddess Durga. In this form, She is also called Maa Chinnamasta or Maa Chinnamastika – the one with a detached head.
The Divine Mother relieves Her devotees from worries (chinta) by fulfilling all their desires. That's why appropriately called MATA CHINTPURNI.
Mythology:
According to Markandeya Purana, goddess Chandi defeated the demons after a fierce battle but two of her yogini emanations (Jaya and Vijaya) were still thirsty for more blood. Goddess Chandi cut off her own head to quench Jaya and Vijaya's thirst for more blood. She is usually shown holding her own severed head in her hand, drinking one stream of blood spurting from the arteries in her neck, while at her side are two naked yoginis, each of whom drinks another stream of blood.
About the temple:
The current temple was established by Pandit Mai Das about 12 generations ago. His descendants still perform the puja in the temple. The temple is recently renovated and does ensure all the facilities to the devotees. It's well connected to the road and is located in a town with all the facilities.
Since the place is located in the 'Shivalik' range of Himalayas, it is picturesque for site seeing.
Explore my motorbike trip to the temple!
Mata Chintpurni Temple on the map:

Sources: Temple's Official Website and Wikipedia